Catalog Search Results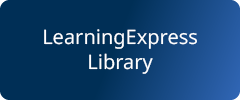 Whatever your goal, LearningExpress Library's resources will help you succeed. Each of the Learning Centers offers practice tests, exercises, skill-building courses, and information you need to achieve the results you want—at school, at work, or in life.
Test prep and study subjects include the GED, ACT, PSAT, SAT, U.S. citizenship, and career tests like the ASVAB, real estate, CDL, nursing, and many more.
Author
" ... You got Slayer problems. You know what I find works real good with Slayers? Killing them." "Oh yeah, I did a couple Slayers in my time. Don't like to brag. Oh, who am I kidding, I love to brag. There was one Slayer, during the Boxer Rebellion ..." "We like to talk big, vampires do. 'I'm gonna destroy the world, ' -- just tough-guy talk, strutting around with your friends over a pint of blood ... Truth is, I like this world. You got dog racing,...
In Interlibrary Loan
Didn't find what you need? Items not owned by Huntsville Madison County Public Library can be requested from other Interlibrary Loan libraries to be delivered to your local library for pickup.
Didn't find it?
Can't find what you are looking for? Try our Materials Request Service. Submit Request