Catalog Search Results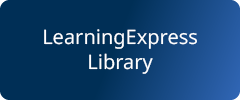 Whatever your goal, LearningExpress Library's resources will help you succeed. Each of the Learning Centers offers practice tests, exercises, skill-building courses, and information you need to achieve the results you want—at school, at work, or in life.
Test prep and study subjects include the GED, ACT, PSAT, SAT, U.S. citizenship, and career tests like the ASVAB, real estate, CDL, nursing, and many more.
Author
Appears on list
Relive the first journey into the dystopian future of 2013.
Author
Collects Powers Of X #1-6, House Of X #1-6. Face the future - and fear the future - as superstar writer Jonathan Hickman (Infinity, New Avengers, Fantastic Four) changes everything for the X-Men! In House Of X, Charles Xavier reveals his master plan for mutantkind - one that will bring mutants out of humankind's shadow and into the light once more! Meanwhile, Powers Of X reveals mutant kind's secret history, changing the way you will look at every...
In Interlibrary Loan
Didn't find what you need? Items not owned by Huntsville Madison County Public Library can be requested from other Interlibrary Loan libraries to be delivered to your local library for pickup.
Didn't find it?
Can't find what you are looking for? Try our Materials Request Service. Submit Request