Catalog Search Results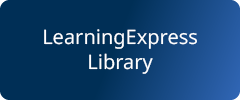 Whatever your goal, LearningExpress Library's resources will help you succeed. Each of the Learning Centers offers practice tests, exercises, skill-building courses, and information you need to achieve the results you want—at school, at work, or in life.
Test prep and study subjects include the GED, ACT, PSAT, SAT, U.S. citizenship, and career tests like the ASVAB, real estate, CDL, nursing, and many more.
Author
"Don your dazzling dresses and tailored tuxedos--it's time for the second annual Hellfire Gala! And the highlight will be the election of a new team of X-Men! But can Emma Frost hold everything together when a shocking revelation threatens to derail her big night? Meanwhile, a nefarious party crasher leads to a high-stakes mission for Wolverine and Spider-Man! Plus: Cannonball and Sunspot lead their fellow runners-up from last year's X-Men election...
Author
"Things might be complicated between the new mutant nation and the rest of the world, but to the X-Men, it's very simple--you do what's right, you protect those who need protecting and you save the world we all share. Cyclops, Marvel Girl, Sunfire, Rogue, Wolverine, Synch, and Polaris are the chosen champions of mutantkind, and they will not shrink from any battle. But as threats hurtle towards the Earth from all sides, these fearless X-Men fight...
In Interlibrary Loan
Didn't find what you need? Items not owned by Huntsville Madison County Public Library can be requested from other Interlibrary Loan libraries to be delivered to your local library for pickup.
Didn't find it?
Can't find what you are looking for? Try our Materials Request Service. Submit Request