Catalog Search Results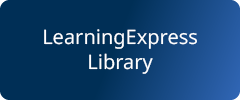 Whatever your goal, LearningExpress Library's resources will help you succeed. Each of the Learning Centers offers practice tests, exercises, skill-building courses, and information you need to achieve the results you want—at school, at work, or in life.
Test prep and study subjects include the GED, ACT, PSAT, SAT, U.S. citizenship, and career tests like the ASVAB, real estate, CDL, nursing, and many more.
Author
Accelerated Reader
IL: MG - BL: 3.3 - AR Pts: 1
Kitty Pryde writes a Dear Diary entry covering August 20, her first day of classes at the Xavier School for Gifted Youngsters. She describes other mutants at the school, how Professor X found her, and her first X-Men mission, accompanying Wolverine to investigate a powerful mutant presence in an isolated town in West Virginia.
Author
Accelerated Reader
IL: MG - BL: 2.7 - AR Pts: 1
Author
With Logan dead, control of his remains sets off a battle between heroes and villains, with Mystique as the puppetmaster.
In Interlibrary Loan
Didn't find what you need? Items not owned by Huntsville Madison County Public Library can be requested from other Interlibrary Loan libraries to be delivered to your local library for pickup.
Didn't find it?
Can't find what you are looking for? Try our Materials Request Service. Submit Request