Catalog Search Results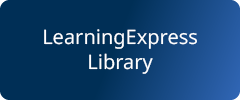 Whatever your goal, LearningExpress Library's resources will help you succeed. Each of the Learning Centers offers practice tests, exercises, skill-building courses, and information you need to achieve the results you want—at school, at work, or in life.
Test prep and study subjects include the GED, ACT, PSAT, SAT, U.S. citizenship, and career tests like the ASVAB, real estate, CDL, nursing, and many more.
Author
"Cyclops, Marvel Girl, Angel, Beast and Iceman, Professor X's very first students at the Xavier School for Gifted Youngsters, taught the world what it meant to be X-Men--and heroes. Featuring a visit from the Fantastic Four's Invisible Girl, a mission to Monster Island, and a vacation road trip...Hank and Bobby style! But when the mutant-hunting Sentinels set their sights on Quicksilver and the Scarlet Witch, can the depowered X-Men save their friends...
In Interlibrary Loan
Didn't find what you need? Items not owned by Huntsville Madison County Public Library can be requested from other Interlibrary Loan libraries to be delivered to your local library for pickup.
Didn't find it?
Can't find what you are looking for? Try our Materials Request Service. Submit Request