Catalog Search Results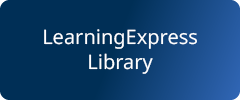 Whatever your goal, LearningExpress Library's resources will help you succeed. Each of the Learning Centers offers practice tests, exercises, skill-building courses, and information you need to achieve the results you want—at school, at work, or in life.
Test prep and study subjects include the GED, ACT, PSAT, SAT, U.S. citizenship, and career tests like the ASVAB, real estate, CDL, nursing, and many more.
Tells the story of Wolverine's epically violent and romantic past, his complex relationship with Victor Creed, and the ominous Weapon X program. Along the way, Wolverine encounters many mutants, both familiar and new, including surprise appearances by several legends of the X-Men universe whose appearances in the film series have long been anticipated.
With the help of their new recruits, The Beast and Angel, the X-Men must face evolution itself in the form of their former teammate, Jean Grey. Possessed with the cosmic power of the Dark Phoenix, the resurrected Jean Grey has become a danger to herself, her mutant comrades, and the entire planet. A potential cure is discovered and processed to treat and ultimately eliminate the genetic mutations, once and for all. As the battle lines are drawn, the...
In Interlibrary Loan
Didn't find what you need? Items not owned by Huntsville Madison County Public Library can be requested from other Interlibrary Loan libraries to be delivered to your local library for pickup.
Didn't find it?
Can't find what you are looking for? Try our Materials Request Service. Submit Request