Catalog Search Results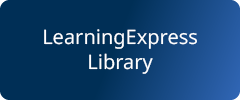 Whatever your goal, LearningExpress Library's resources will help you succeed. Each of the Learning Centers offers practice tests, exercises, skill-building courses, and information you need to achieve the results you want—at school, at work, or in life.
Test prep and study subjects include the GED, ACT, PSAT, SAT, U.S. citizenship, and career tests like the ASVAB, real estate, CDL, nursing, and many more.
Author
"Marvel's two most famous and famously wronged clones--Chasm (Ben Reilly) and the Goblin Queen (Madelyne Pryor)--are back, they've had enough of being second best and they're going to claim what's rightfully theirs! The sun is setting, and it's going to be a long night for Spidey and the X-Men. But what role does the volatile Venom play in the clones' vengeful plot? And what will become of the young hero Ms. Marvel when she ends up trapped in Limbo?!...
In Interlibrary Loan
Didn't find what you need? Items not owned by Huntsville Madison County Public Library can be requested from other Interlibrary Loan libraries to be delivered to your local library for pickup.
Didn't find it?
Can't find what you are looking for? Try our Materials Request Service. Submit Request